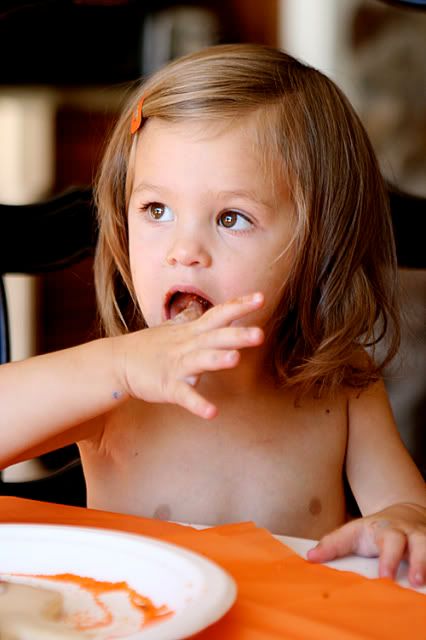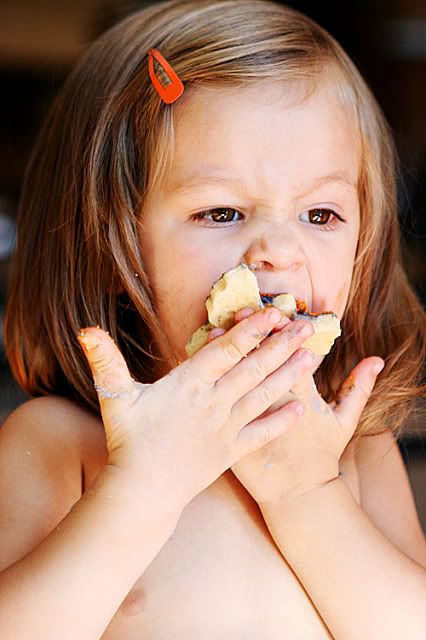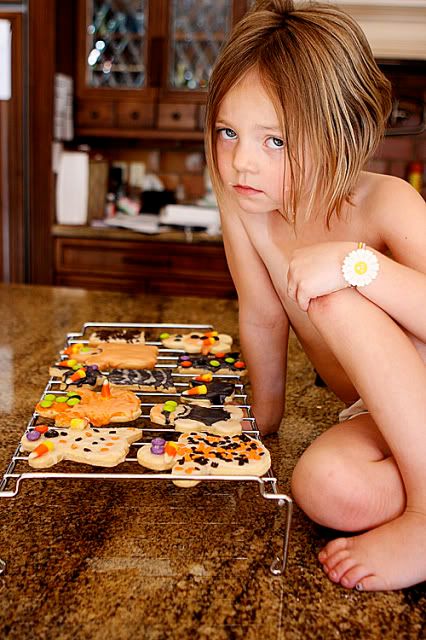 Last week I made sugar cookies for ivy and my little cousin's to decorate. Seeing Ivy sit there and frost and decorate her cookie, made me realize just how old she is getting. I still cannot believe that she is old enough for these kinds of activities! Kip and I use to make sugar cookies for almost every holiday, but have struggled to find the "perfect" recipe. Well kip.... I think that I have found it! It comes from Martha of course. Here it is.
Makes 2 dozen
* 2 cups all-purpose flour
* 1/4 teaspoon salt
* 1/2 teaspoon baking powder
* 1/2 cup (1 stick) unsalted butter
* 1 cup sugar
* 1 large egg, lightly beaten
* 2 tablespoons brandy, or milk
* 1/2 teaspoon pure vanilla extract
* Royal Icing for Sugar Cookies, optional
Directions
1. Whisk together flour, salt, and baking powder in a medium bowl. In the bowl of an electric mixer fitted with the paddle attachment, cream butter and sugar; add dry ingredients, and mix until incorporated. With mixer running, add egg, brandy (or milk), and vanilla; mix until incorporated.
2. Transfer dough to a work surface. Shape into 2 discs, cover with plastic wrap, and refrigerate for at least 1 hour.
3. Preheat oven to 350 degrees. Line baking sheets with nonstick baking mats or parchment paper; set aside.
4. On a lightly floured work surface, roll out dough to 1/8-inch thickness. Cut into desired shapes, and transfer to prepared baking sheets, leaving an inch in between. Leftover dough can be rolled and cut once more. Bake until lightly golden, about 10 minutes; do not allow to brown. Transfer to wire racks to cool.